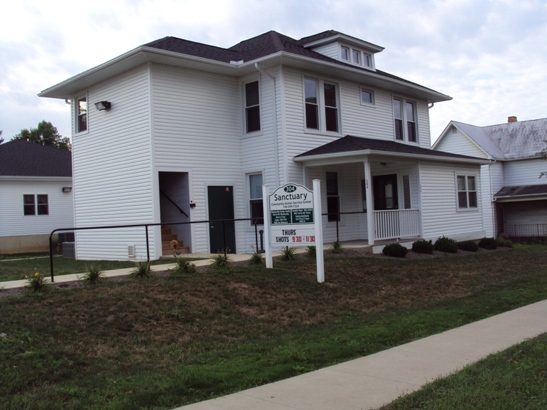 Sanctuary Community Action (SCA) is a community based, non-profit organization, which since 1995 has continually advanced itsí vision of service to the people of Eastern Knox County.
It became apparent the community needed to provide a central location for other social service agencies and organizations to serve Eastern Knox County.
Ministers in the area joined together to establish a non-profit organization--Sanctuary Community Action--in 1994. In 1995 the former Danville Church of Christ church building was purchased and renovated to accommodate the needs of the agencies providing services to the community.
Agencies have served the community since July 1995.
Please note: The original 'designers' relinquished leadership in favor of a community based leadership. Sanctuary Community Action is not affiliated with any religious faith or group.
Sanctuary Community Action is governed by a Board of Trustees elected from the general membership of the organization.