Building Pictures
The church building is the location of both Sanctuary Service Center (2nd floor) and Danville Branch Interchurch (1st floor) as of March 2011. The yellow house will become the new location of Sanctuary Service Center and directly behind the yellow house will be constructed the new structure for Danville Branch Interchurch. Note: the yellow garage will be removed to make room for the new structure.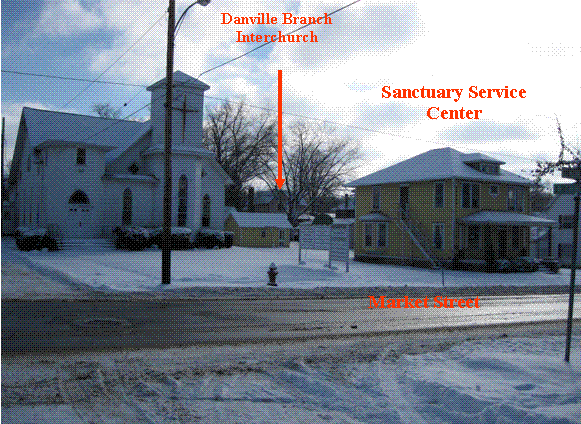 The following is an architect's rendition of the project with an anticipated completion date by Fall 2011.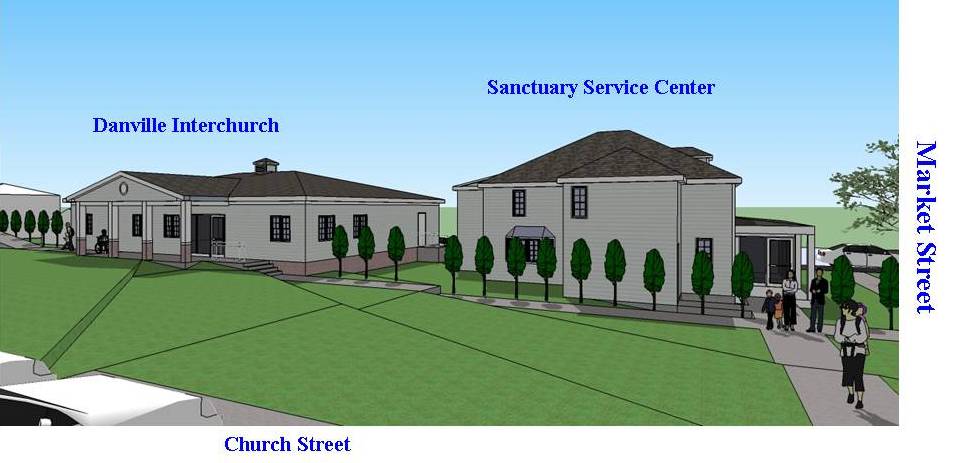 Sanctuary Service Center will consist of two floors with complete handicap accessibility consisting of an elevator and sloping sidewalk.
Danville Interchurch Branch will be a one floor structure with handicap access. Structure will include their Thrift Shop.
Upon completion of both structures, the church building will be removed entirely to make room for additional parking and attractive green space.